Bicycle route: The River Ride "Jungle Tour"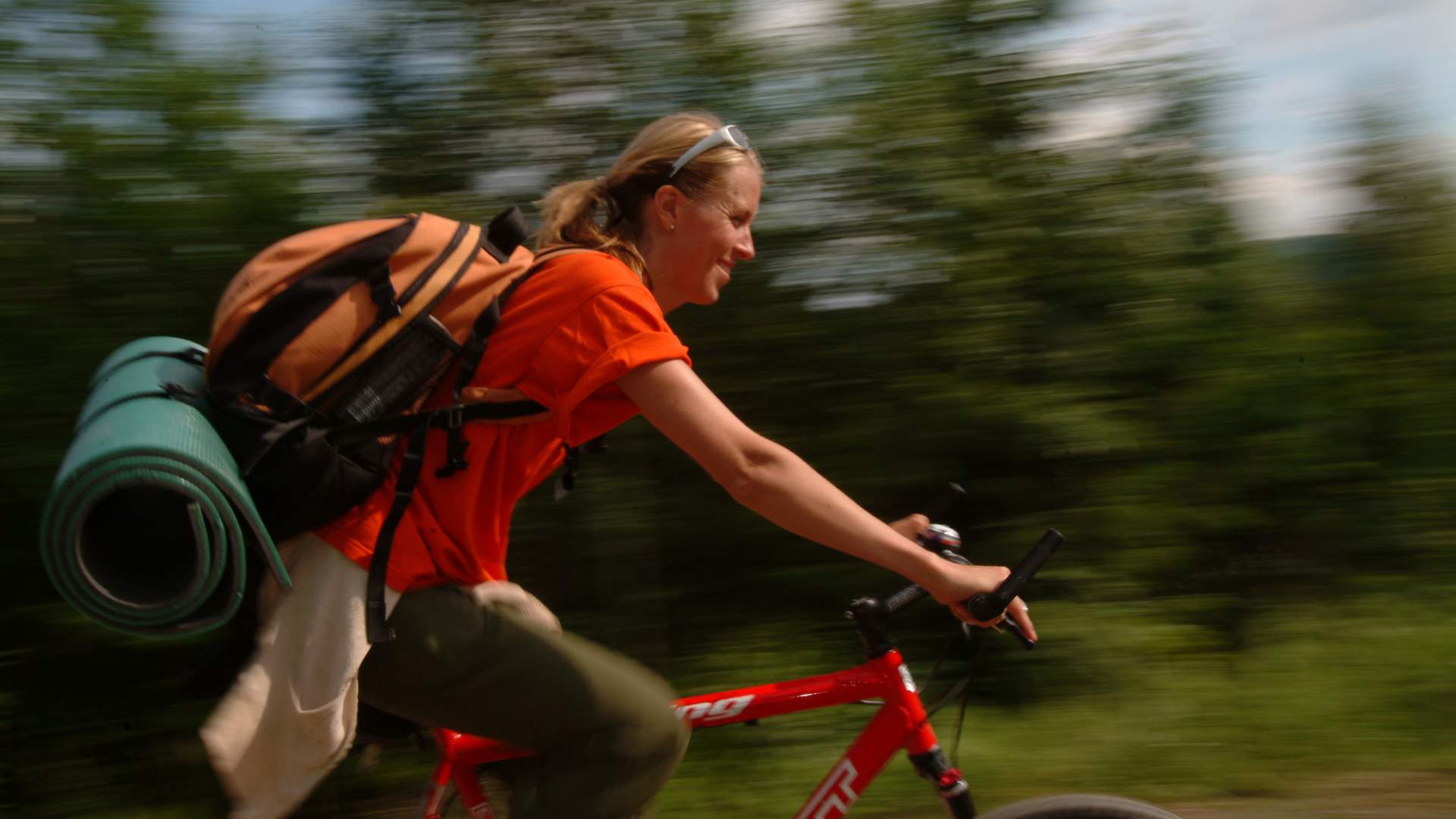 The River Ride is a "Jungle tour" of the west side by bicycle, in the valley Mærradalen, Oslo.  Starting point: Radiumhospitalet, Ullern Easy arrival along the cycling route on Ring 3, from Smestad tram station (approx. 1.5 km) Route: Radium Hospital - Mærradalen - Hovseterskogen - Bogstad Farm Between Ringveien and the heavily trafficked highway 168, you will find a dense, "enchanted" forest in a little-known river valley; Mærradalen. This is a scenic route all summer long and a nice bicycle ride. Leave Ringveien one and a half kilometres west of Smestad Station and cycle uphill towards Husby along the stream Mærradalsbekken. Distance: 6 km Incline: 100 m Road surface: mostly gravel, a bit rough in places. To lengthen the ride a bit, head for Bogstad Manor, which you will reach by going under Highway 168, across the Hovseter fields and past Bogstad Camping. The road surface of the last kilometre before Bogstad Camping is slightly rough, but fully "cyclable" for those on a mountain bike.
Last updated: 03/22/2023
Source: VisitOSLO as
Bicycle route: The River Ride "Jungle Tour"
Ultime pagine visualizzate